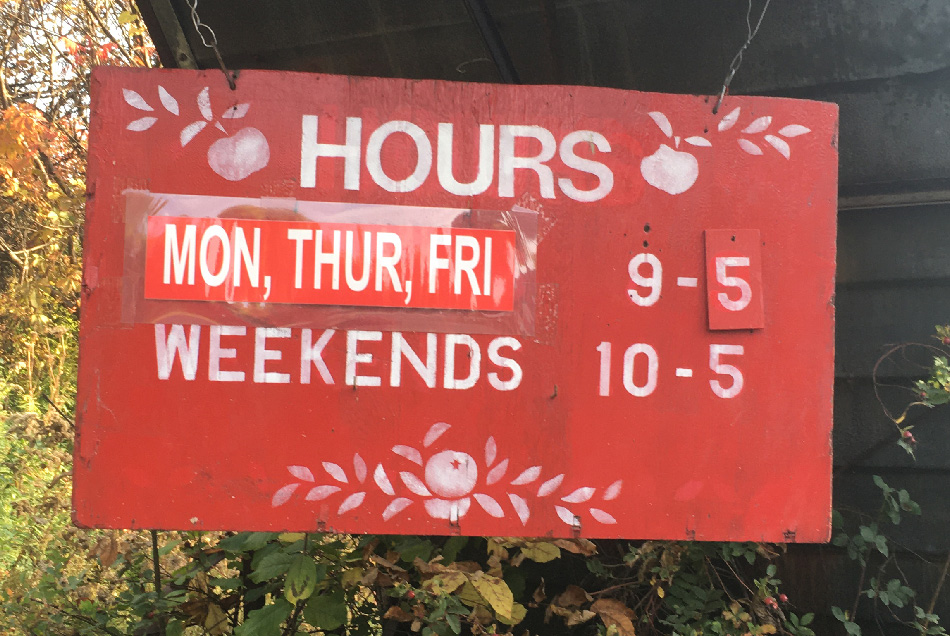 Shorter Hours Start
New Hours! We'll close at 5 on weekdays starting Oct. 14th.

Amazingly, it's mid-October and darkness falls earlier... We know from experience that nobody makes their way along our driveway in the dark!

When we get to honesty-box season after Halloween, hours may change again. Keep in touch at 603-448-1511!