CLOSING November 19: Our last day of retail will be Thursday Nov. 18, which will also be a GROWLER DAY! We'll keep the honesty-box retail going right through the week for your Thanksgiving stock-up, also maybe some holiday treat-shopping. (Who doesn't want a gift of maple syrup/sugar/cream/candy?)
OPEN HOURS through November 18th:
Saturday & Sunday, November 13 & 14 OPEN 10-5 Cash or check only
Mondays, Tuesday, Wednesday & Thursday November 15-18 OPEN 9-5 Cash or check only
Thursday will be Growler Day NOON til 5PM - We can take credit cards that afternoon only

Great apples in the retail stand - in half-pecks and in half bushel bulk bags. Also many local treats, while they last: sweet cider, jam, jelly, honey, maple candy, sugar, cream, syrup. Sugar pumpkins for pies. CALL 603-448-1511 with specific questions (e.g. "Are there any Golden Russets left?")

MASKS NEEDED INDOORS ONLY.
Any questions? Dial the Fruit Phone: (603)448-1511!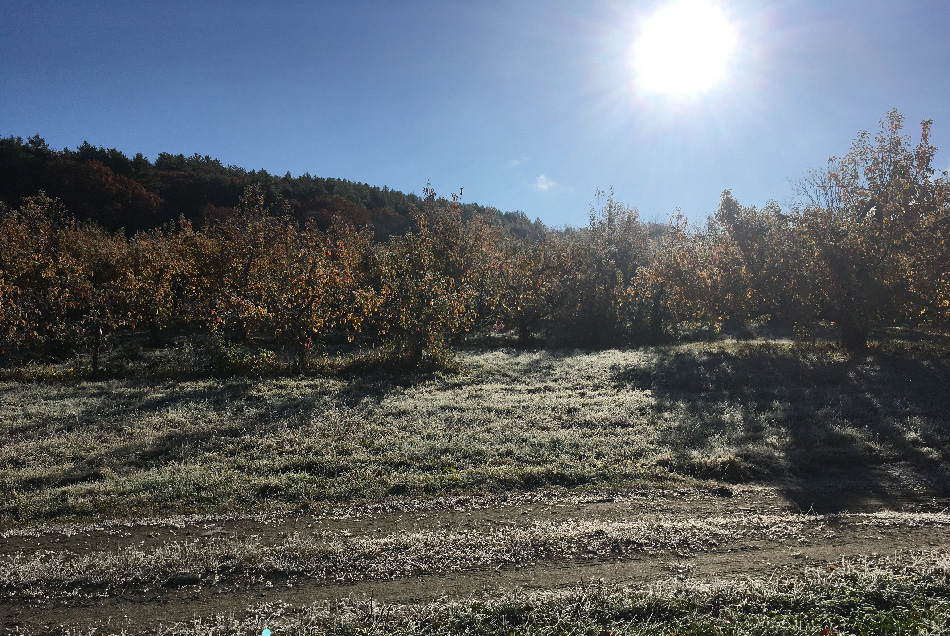 Or write This email address is being protected from spambots. You need JavaScript enabled to view it. .
Map & Directions | Contact

Also, find our Farnum Hill ciders locally in stores listed on the Where-To-Buy page: NH liquor stores, the Co-ops, Price Choppers, etc.