Yes we will open for apple-picking on Labor Day Saturday, Sept 4! Thanks to you who called (603)448-1511, because that is the best source of info through the fall season.

OPEN TIMES:
Saturdays, Sundays and Holidays: 10-5
Mondays, Thursdays and Fridays 10-6 in September
CLOSED
Tuesdays & Wednesdays

SEE MASK POLICY UNDER APPLE PHOTO BELOW

FAQ's for Labor Day Weekend:

Q: Will there be tractor rides?
A: Not on Labor Day Weekend, but on all other fair weekends we will do our absolute best to offer rides.

Q: Will there be ready-picked apples to buy?
A: There will be two early apple varieties, Ginger Gold and Paula Red. We open on Labor Day weekend for people who like their Macs a little sour.
We don't start picking Macs and Cortlands for the stand until a little later.

Q: What's the PYO price?
A: We sell three different bag sizes: half-peck, peck, and half-bushel. So if you fill your bag, the price works out to $1.25/lb.
That's because a half-peck, for $6.25, holda about 5 pounds of apples. It weighs a bit more if the apples are smaller, and a bit less if the apples are very big.
The peck bag is twice as big, for $12.50, and the half-bushel is twice as big as the peck: 20 pounds for $25.

Q. Why should we always call (603)448-1511 if we have particular questions before we come?
A. Because things change all the time during our harvest season. Different apple varieties ripen at different times, depending on the year. So if you are hoping for particular varieties, call!
For another example: we have a harvest crew bringing in apples from other fields located around Farnum Hill and in Plainfield. Sometimes things happen that make it impossible to offer everything we would like for PYO farm during the fall. For example, if a crew tractor breaks down on a weekend we might have to haul apples with the tractor that usually gives rides. Apple harvests are full of surprises!
Here's a photo of McIntosh on August 18th - they're kind of pink rather than red. But it's true, apples seem a few days ahead this year in their ripening.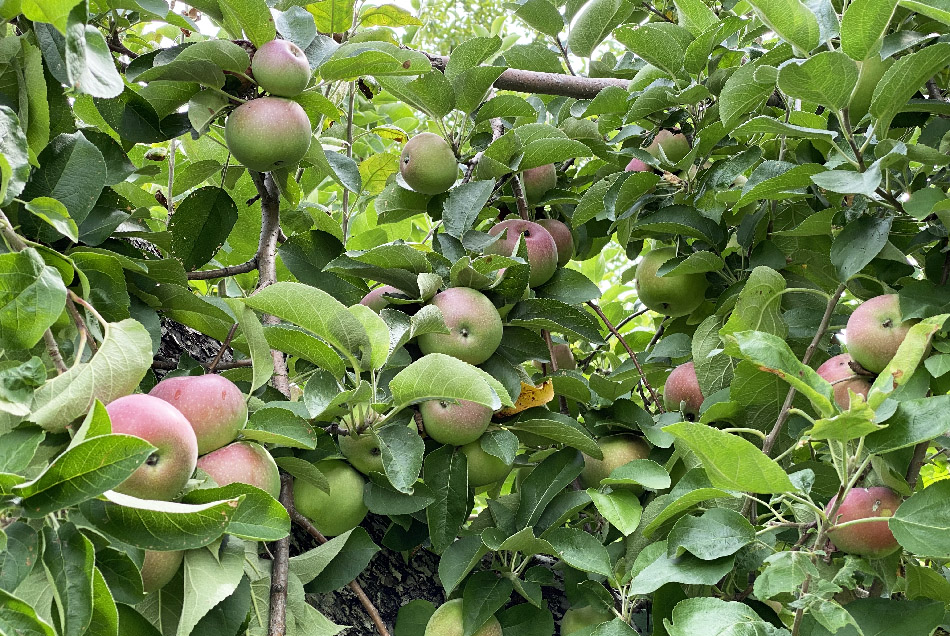 MASK POLICY

We're asking everyone to bring a mask, and wear it indoors.
The Delta variant seems to make a lot of people nervous, so we think this is the most considerate compromise.
We'll have a spaced-out floor plan in the big barn like last year. Below see a last year's photo from when we were
just figuring out how to manage the social distancing. Like everyone else, we got the hang of it. So this year we're doing a more relaxed version!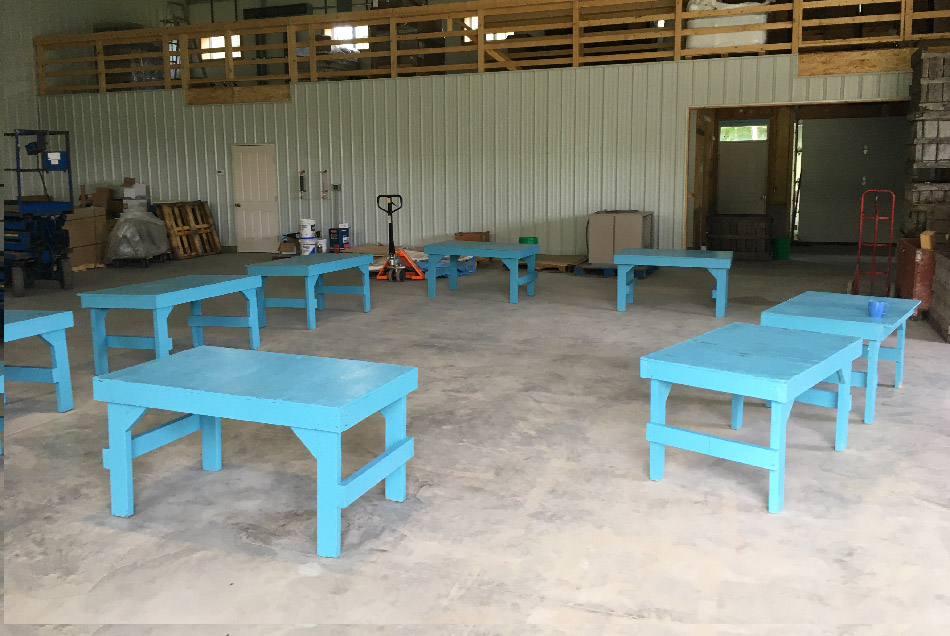 One more photo - the pollinator patch out front should be spectacular soon, it's pretty good now...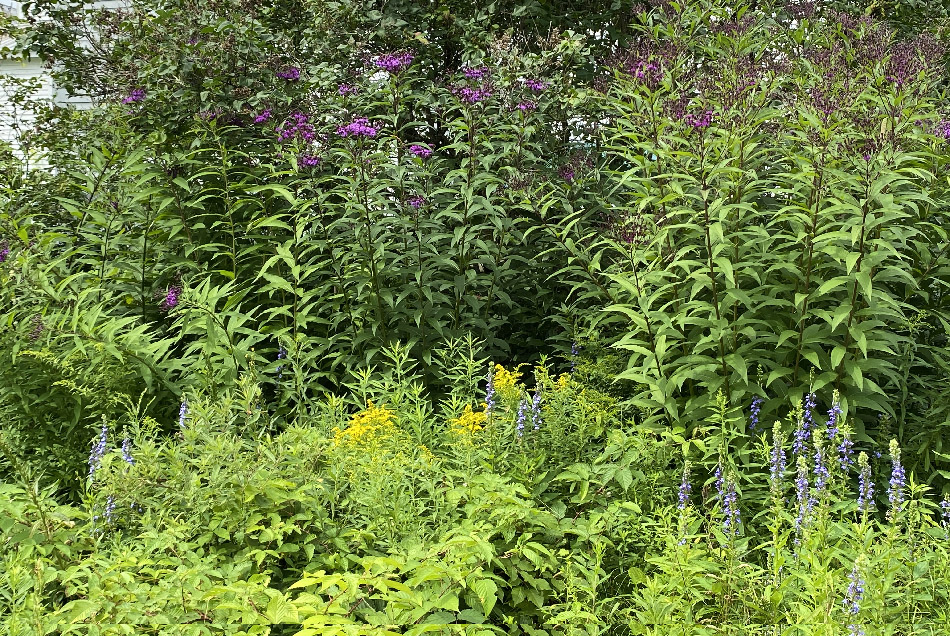 That's what we have so far. We hope to see you roaming and picnicking in these orchards sometime this fall! Any questions? Dial the Fruit Phone: (603)448-1511!

Any questions? Do call (603)448-1511 or write This email address is being protected from spambots. You need JavaScript enabled to view it. .











LOOKING BACK:

We thank all the thousands of people who visited here during Fall 2020. It was a treat to see so many people having so much fun, while carefully making sure others felt safe.
We also thank our retail crew - so welcoming, so adaptable, so great at coping with whatever the days brought on!

Here are a few late-season snapshots.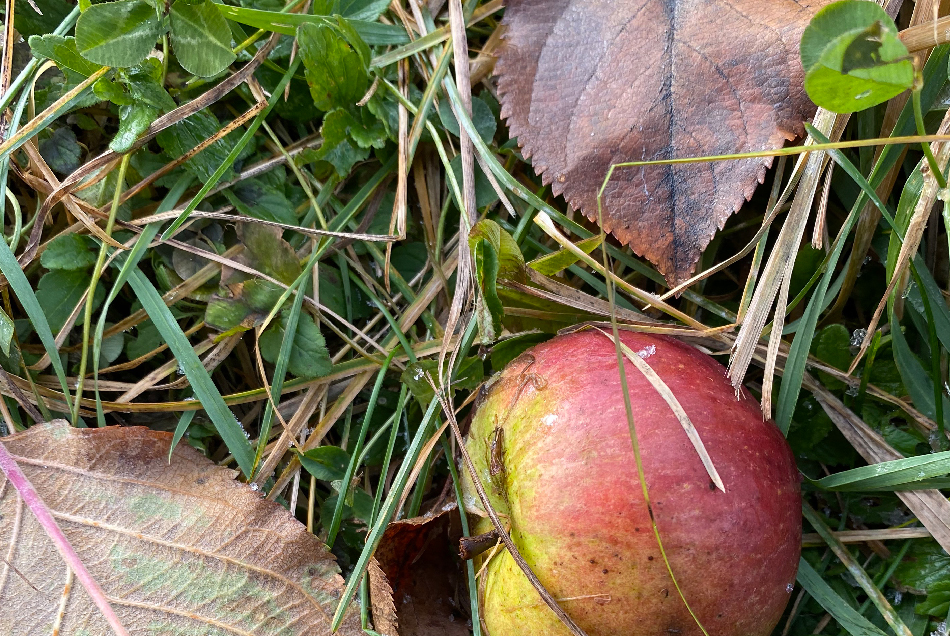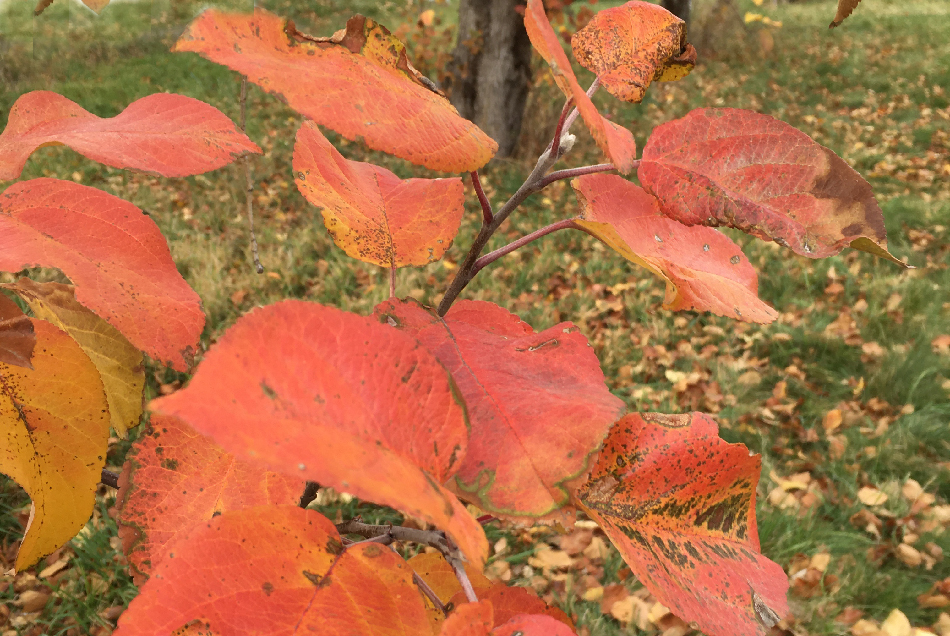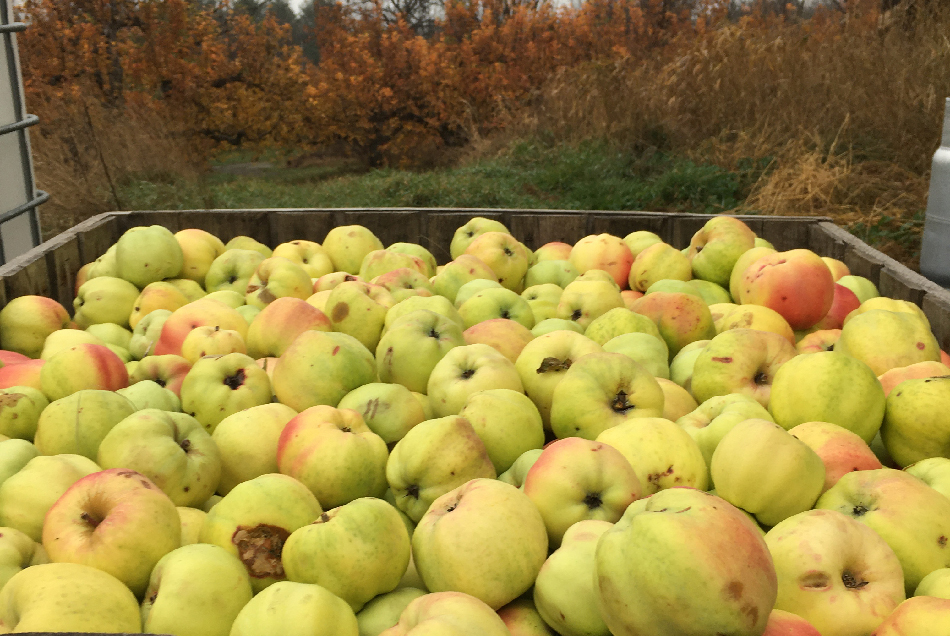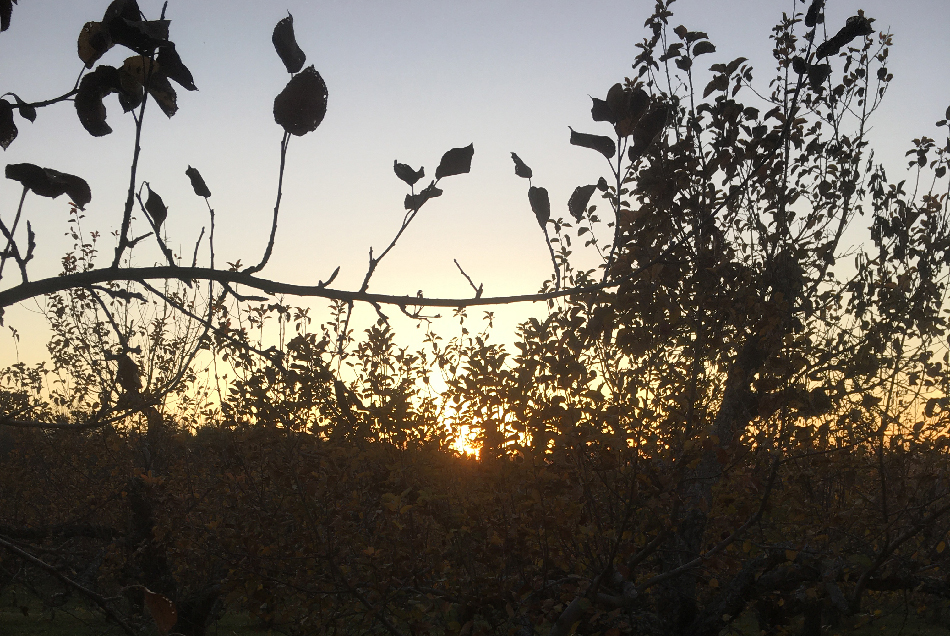 (Anyone with helpful comments, please write This email address is being protected from spambots. You need JavaScript enabled to view it. .) And ALWAYS call with questions: 603/448-1511!


RETAIL STAND IN THE BIG CIDER BARN:
The floor plan inside the big barn: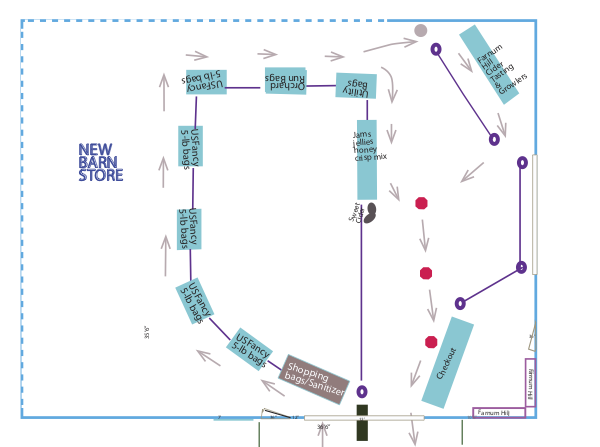 CALL ANYTIME WITH QUESTIONS! 603/448-1511