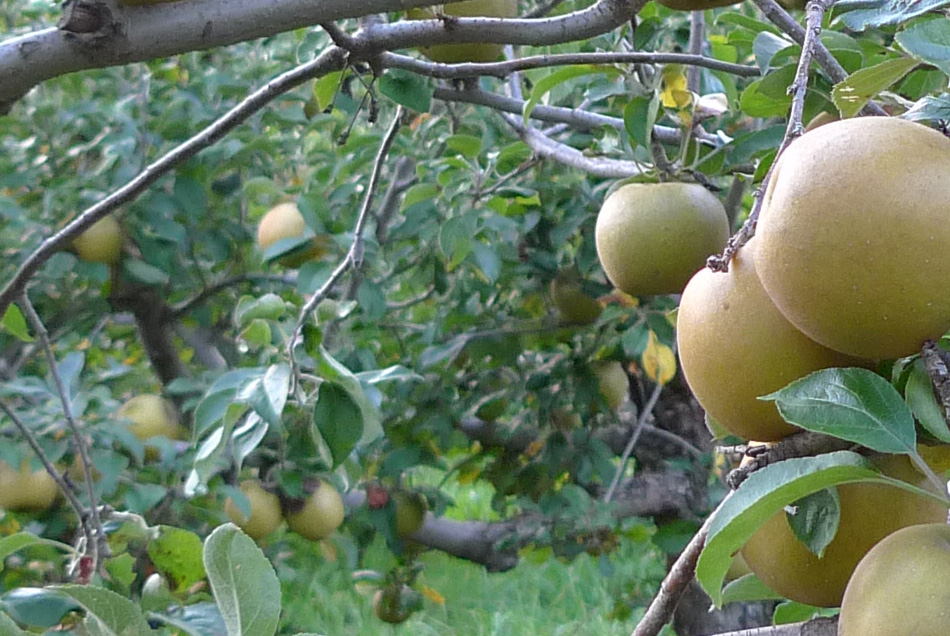 Heirloom Orchard Opens Oct. 1!
Our locally famous "apple zoo" opens October 1! As usual, some varieties will be over-ripe, some will be under-ripe, and some will be just right. Please look at your Two Below the Barn Variety chart, found
right HERE
, to see when the varieties usually come on.
And please remember that this has been a tough growing season. Some of your favorites may not be at their best! But it's always fun to see the amazing range of apples in that orchard, and remember that our little patch here is just a fraction of a fraction of a fraction of the apple diversity in the world!