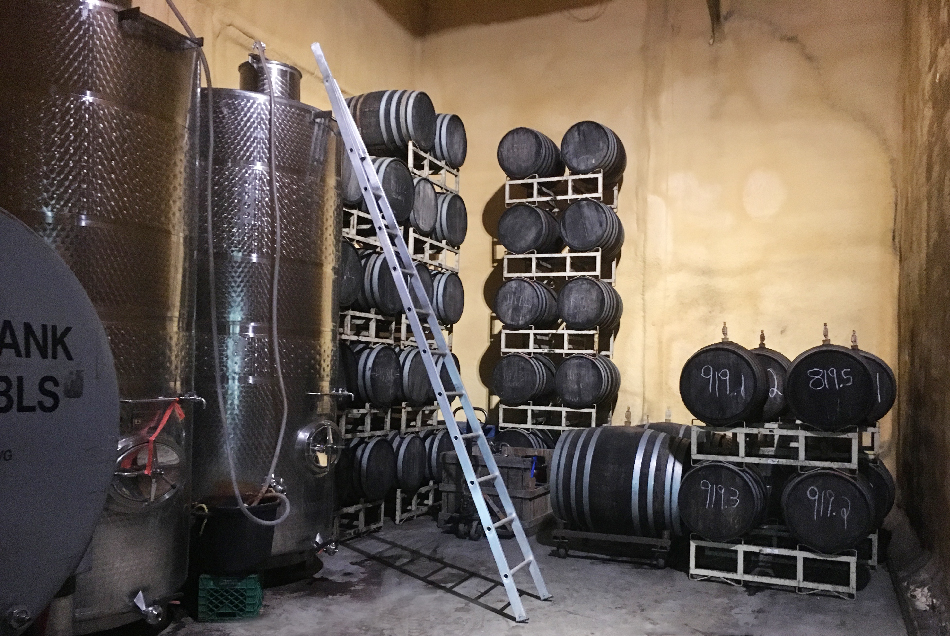 Farnum Fermentations Finishing
Well, the weather outside is frightful! Inside, our 2019 fermentations are quieting down. For a few weeks there, the cider room was filled with loud bubbling noises of busy fermentation. (We're trying to figure out how to post a bit of audio but for now you'll have to take our word for it!) Anyway here are a few of our nicer-looking tanks and a bunch of barrels, all sending out the occasional bubble, showing the last stages of fermentation are still happening. At Farnum Hill we ferment our stellar cider juices just once. We think that's the best way to make dry ciders that express the delightful character of the particular apples we grow here.
So if we ever get any malolactic ferment, or secondary ferment, or (ack!) acetic ferment, those are blunders here on Farnum Hill. Other excellent cider-makers intentionally take their juices through one or more further fermentations, but here we love the fresh, fruity, bracing, bright, complex flavors that arise from one (slow, cool) fermentation per batch. So that's what's happening right now... More later!