November Latest: Great apples in the retail stand. The retail stand is also filled with local treats - sweet cider, jam, jelly, honey, maple candy, sugar, cream and syrup. Sugar pumpkins too. After Nov 4 you will need cash or check for the honesty box! Boxes don't know how to take credit cards. We'll keep it open for at least a week or two. Call to check: (603)448-1511. In the field - views, space, but Pick-Your-Own is officially over. However if you'd like to try the apples that are still hanging on the trees, go ahead! They may have been cold-damaged, but they're still interesting.

Inside the retail stand we have many excellent varieties in beautiful condition, including a number of rare heirloom varieties. CALL 603-448-1511 to find out whether we still have your favorites.

OPEN HOURS:

Saturdays, Sundays and Holidays: 10-5
Mondays, Thursdays and Fridays 9-5 now that it gets dark before 6!
CLOSED Tuesdays & Wednesdays

MASKS NEEDED INDOORS ONLY.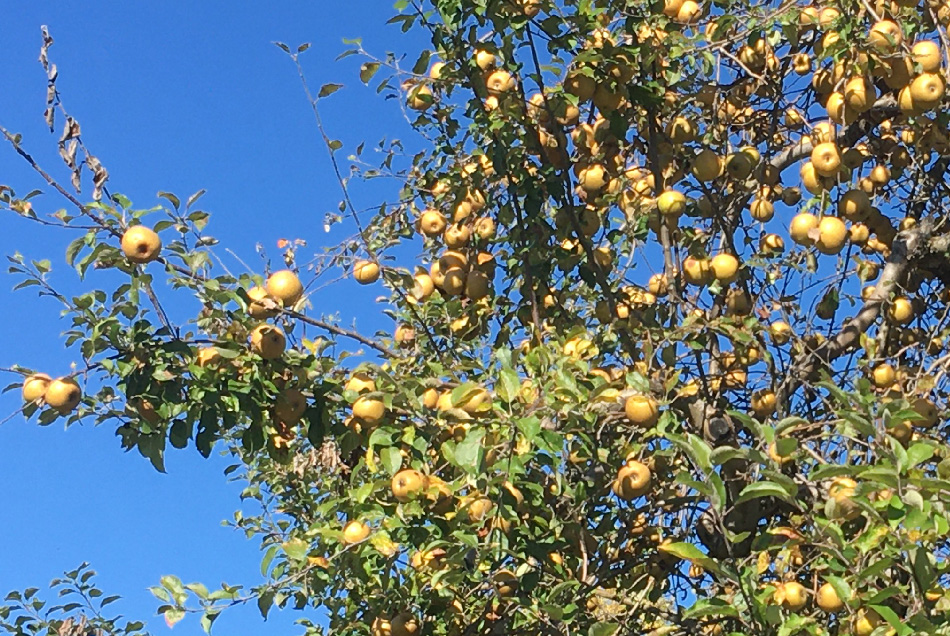 Above - a grafted top of Golden Russet on a Cortland tree.

The heirloom orchard might interest you if you're interested in grafting wood for your own trees, download a PDF of the variety chart HERE
CALL 603-448-1511 about collecting grafting scions during the winter.

Any questions? Dial the Fruit Phone: (603)448-1511!
Or write This email address is being protected from spambots. You need JavaScript enabled to view it. .











LOOKING BACK at 2020:

We thank all the thousands of people who visited here during Fall 2020. It was a treat to see so many people having so much fun, while carefully making sure others felt safe.
We also thank our retail crew - so welcoming, so adaptable, so great at coping with whatever the days brought on!

Here are a few late-season snapshots.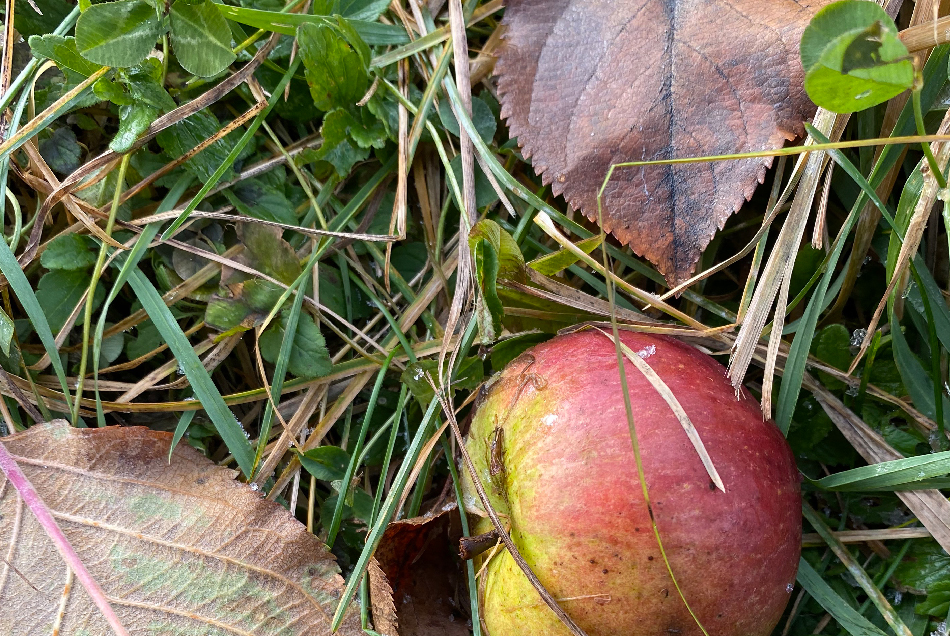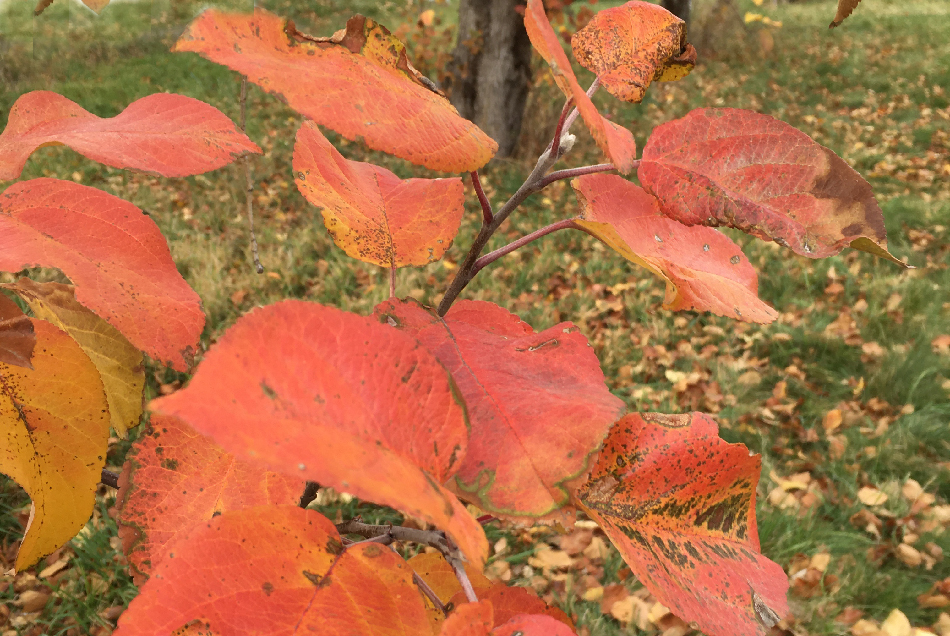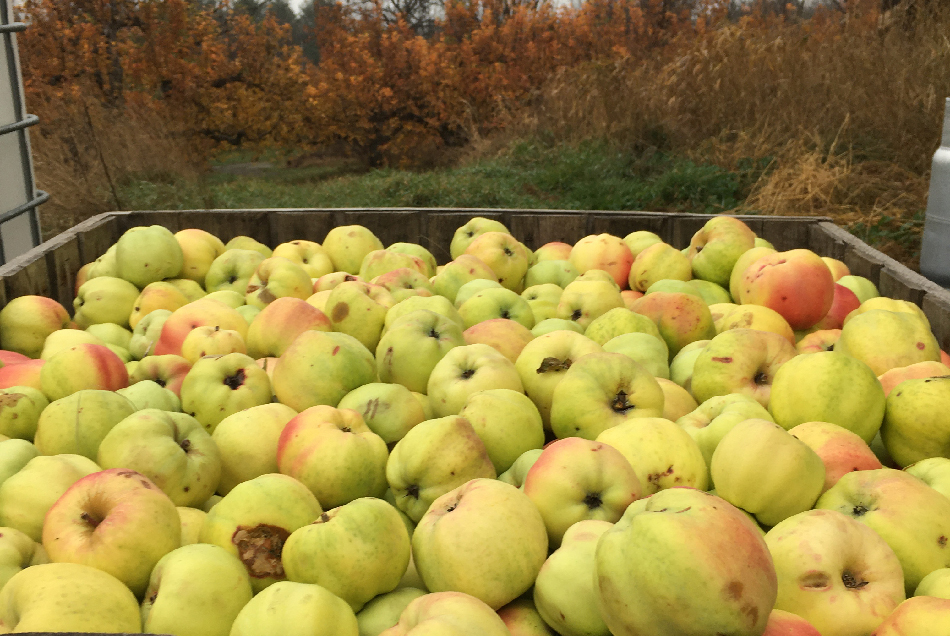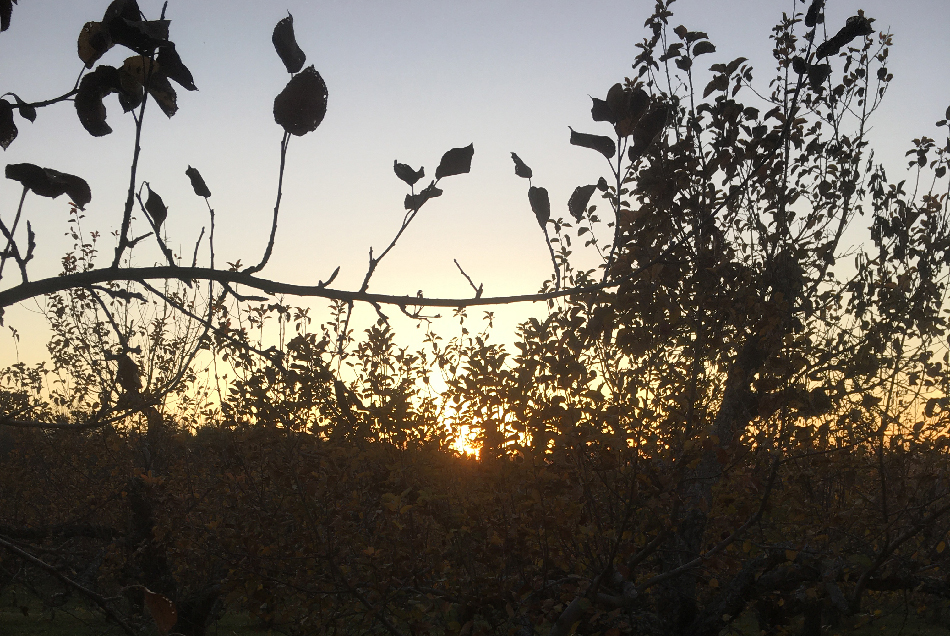 (Anyone with helpful comments, please write This email address is being protected from spambots. You need JavaScript enabled to view it. .) And ALWAYS call with questions: 603/448-1511!


CALL ANYTIME WITH QUESTIONS! 603/448-1511